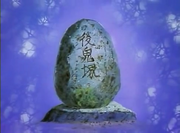 Feel free to visit the polls featured on this page to vote for your favorite family members of the Enno and the Gotou families! More families might be added sooner or later.
Select them by clicking the links shown below.
Ad blocker interference detected!
Wikia is a free-to-use site that makes money from advertising. We have a modified experience for viewers using ad blockers

Wikia is not accessible if you've made further modifications. Remove the custom ad blocker rule(s) and the page will load as expected.